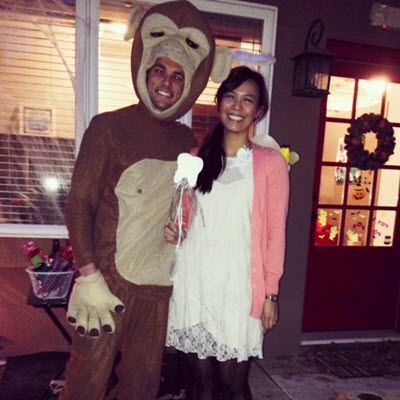 We love getting to know our patients here at Corner Dentistry, so we thought you'd like to get to know us a little better, too. We sat down with Dr. Kristine Concepcion to chat a bit about her and what she loves about Philadelphia.
Q&A With Dr. Kristine Concepcion
Where are you from?
I grew up in Norton, a very small town in the Appalachian mountains of Southwest VA. It is the smallest city in VA, with a population of just under 4,000. Even my high school graduating class had only 49 students, and it is a public school that includes grades 7-12… Go Raiders! While I love living in the city, I will always be a southern girl at heart and used to have a southern accent! Check out the movie "Big Stone Gap," which is the town located next to Norton, showing off the beautiful scenery of SWVA.
What is your favorite restaurant here in Philly?
Mercato in Washington Square West and Square Pie in Queen Village. I love Italian food and they both put a unique spin on their dishes. Plus they are both BYOB – one of the many great treats that the Philly restaurant scene has to offer!
What is your favorite summer activity to do in the city?
I am a huge fan of all the pop-up gardens/beer gardens that open up in the summer, especially Independence Beer Garden. By the time winter/spring is over, I'm ready to be outside with the crowds, enjoying a delicious beer/cocktail!
What is your favorite dental procedure?
I don't have a specific favorite procedure because I really do love all aspects of dentistry. However, I do enjoy the challenge of any case dealing with anterior teeth. Whether I am placing crowns or fixing a chipped front tooth, they are both cosmetic cases that can really transform a patient's smile!
What is your favorite part about Corner Dentistry?
I really love the location of the office. Both Bella Vista and Queen Village have been so welcoming to us, and am so happy that we have become a part of the neighborhood. I hope to continue to build our practice here as well as our relationship with the community!
Where is your favorite place to travel?
I love Puerto Rico for so many reasons, particularly because the food is amazing, the beaches are beautiful, it is relatively inexpensive, only a short flight away, and bonus- you don't need a passport!
Where is a place you would like to travel to, but have never been?
I am the only one in my family that has never been to the Philippines, and I really want to visit with my parents to see where they grew up. When I was younger my dad would visit every other year, but it was when I was in school so was unable to join him. Now that I am older, I need to plan my visit and see my heritage.
Who is your favorite musician?
Alicia Keys is my favorite singer. I remember going to her concert in college at DAR Constitution Hall when she first went on tour, and fell in love with her voice. She was as amazing the second time I saw her on tour while in dental school in Boston. My favorite song is "No One," and it was our wedding song.
---
We are looking forward to meeting you soon! To schedule an appointment with Dr. Kristine Concepcion, you can call us at 215-987-6821 or fill out our contact form.